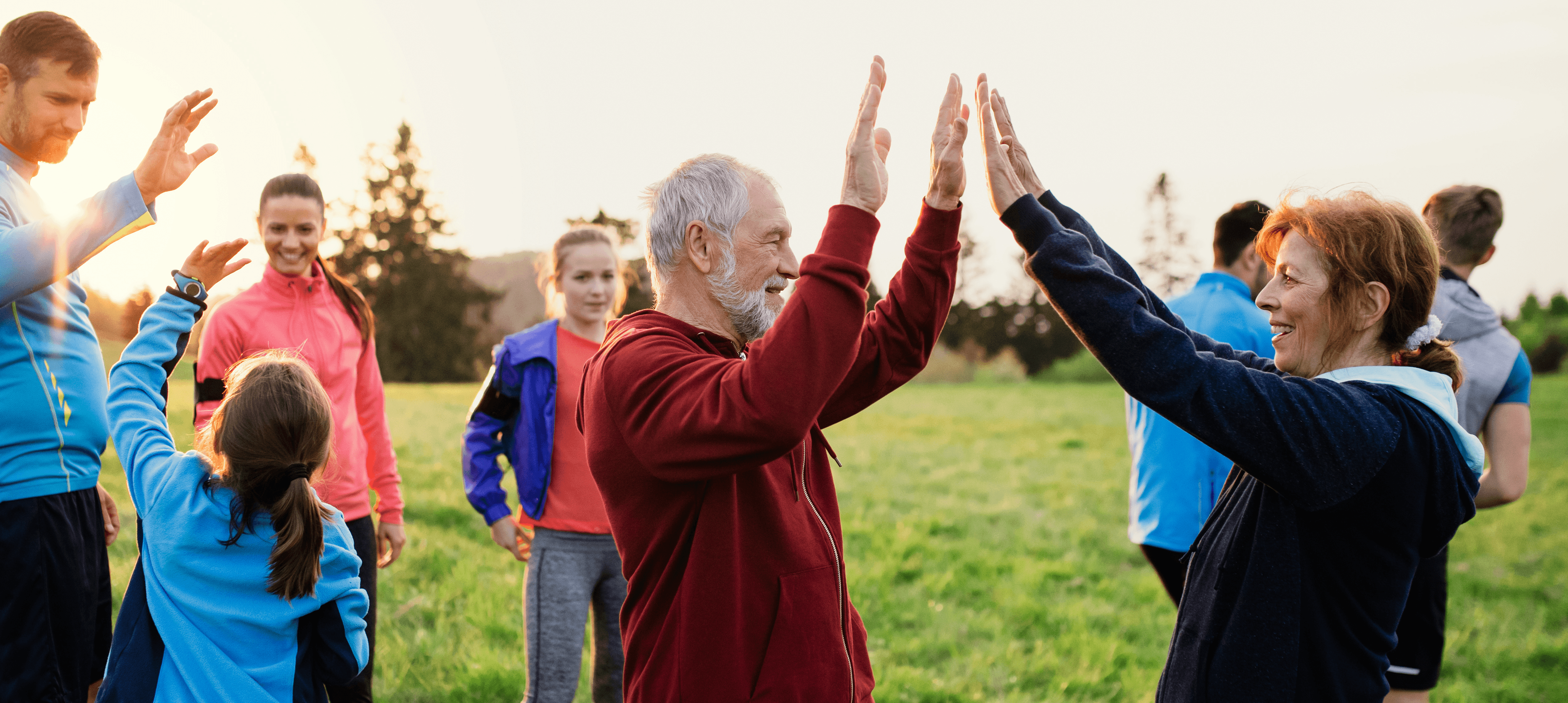 Governor DeSantis and Lieutenant Governor Nuñez envision a Florida where older adults – and indeed all Floridians – are thriving, and not just living, but living well and aging well. In April of 2019, Florida was designated an Age-Friendly State and was, at the time, the largest state in the nation to join the AARP Network of Age-Friendly States and Communities. Age-Friendly states and communities address the social determinants of health – the conditions in which people are born, grow, live, work, and age. Categorized by the 8 Domains of Livability framework, the social determinants of health include factors such as social support networks, neighborhood, and physical environment, socioeconomic status, education, appropriate and affordable housing, employment, and access to health care.
Through this Age-Friendly initiative, now branded as Livable Florida, DOEA and its partners are working to create Livable Communities in cities, towns, and villages statewide. A Livable Community is one that is safe and secure, has affordable housing and transportation options, offers supportive community features and services, and embraces older adults with varying needs and abilities. Livable Florida embraces the positive possibilities of an aging population and is creating a place people of all ages will want to call home!
Resources
How does my community join the AARP Network of Age-Friendly States and Communities?
To learn more about how to create a livable community and access tool kits and resources created by AARP, please click on the following link: ToolKits & Resources
To share ideas for a Livable Florida or to share success stories, please follow this link.
Florida Action Plan on Aging (2021)
Alzheimer's Disease and Related Dementias (ADRD) Resource Guide
Walking: Tips on How to Use Transportation Options in Florida
Fraud Trends and Scam Information
Interactive Map of Livable Communities
---